"Once you are Real you cannot become unreal again. It lasts for always." Margery Williams, The Velveteen Rabbit
Location
DEPRESSION AND ANXIETY COUNSELING OF AUSTIN
12741 Research Blvd., Building 300, Suite 300, Austin, TX 78759
Phone / Text: (512) 339-1694
karen@depressionanxietycounseling.com
CLICK HERE to see more detailed photos and map of the office.
I am on HWY 183 / Research Blvd. near the South East corner of HWY 183 and Spicewood Springs Rd./McNeil Rd. There's actually a big fat blue water tank right on the corner. We're right next to it.
Driving Directions:

1) Directions from Highway 183:

If driving NORTHBOUND (direction away from downtown Austin) on Hwy 183:

Take the Spicewood Springs Rd./McNeil Rd. exit.
OR
If driving SOUTHBOUND (direction toward downtown Austin) on Hwy 183:

Take the Oak Knoll exit. Make a U-turn at Oak Knoll under Hwy 183 to the access road on the other side of the highway (northbound side).

2) Continue northbound on the access road of Hwy 183. Look for a tall sign with the address "12741" (we also share this drive with "12731") written vertically down the side of the sign and "Club Z After School Program and Summer Camp" at the very top of the sign. In the middle of the sign, it also says "Psychotherapy Offices."
3) Building 300 is the 2nd building from the street on the left. We are behind Club Z and share the parking lot with them. There is a #300 on the front of our building. Suite 300 is to the right off the entry lobby. Please enter Suite #300 to enter our waiting room.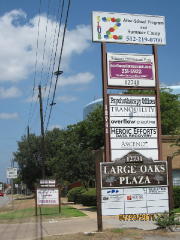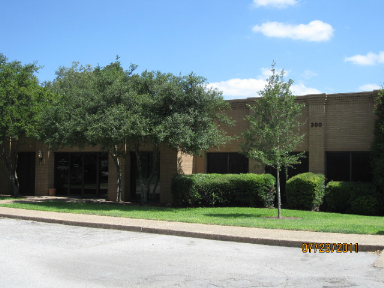 Outside View of My Office
If you'd like to schedule an appointment or just have some questions about whether I might be able to help you, please feel free to call (512) 339-1694, text, or email me. I'd be happy to speak with you.